About the POL-AGENT company
The POL-AGENT company is one of the first private Polish companies in the port-shipping industry. It was founded in October 1990, and in the beginning of its activity mainly concentrated on the service of linear and tramp ships in all Polish ports. After ten years of activity, the scope of services was considerably extended and now the company is helpful in many areas:
· domestic and international freight forwarding
· heavy and oversized units
· logistics services and door-to-door deliveries in to the entire world
· domestic and international car and rail transportation
· chartering
· cargo booking in containers and general cargo for all ports in the world
· ferry lines and RO-RO to Scandinavia from most Baltic ports
· liner agency
o Poland/United Kingdom container service
o West Africa line
· Customs Agency comprehensive service in all Polish ports in accordance with WSK criteria
· cargo insurance
We share our experience, counsel and are helpful in providing customers with comprehensive national or international forwarding services. We have extensive contacts and cooperate with agents in Europe, Asia, Africa, North and South America. The high quality of our services is guaranteed by the educated and rich in international experience company employees. Longtime good relations with worldwide shipowners ensure safe and timely delivery of cargo. Our strength is also good cooperation, developed since 1990, with the container and general-cargo terminals in all Polish ports.
POL-AGENT SP. Z O.O. has implemented and maintains an Integrated Quality and Environmental Management System in accordance with the requirements of international standards: PN-EN ISO 9001:2001 as well as PN-EN ISO 14001:2005. The system includes within its scope all processes of the company.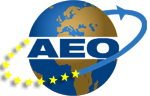 Since 20/06/2009 the Pol-Agent company is an authorized trader (AEO - Authorized Economic Operator) on the basis of the AEOF certificate issued by the Board of Customs - Customs Simplifications/Security and Protection (Certificate no.: PLAEOF420000090).

Our achievements in domestic and international forwarding services have been confirmed during the congress of the Polish Chamber of Forwarding and Logistics, where we were granted special awards in 2003 through 2005. Our company is also in the top ten of the "Gepardy Biznesu (The Cheetahs of Business)" ranking – for the most dynamic companies of the transport industry by the growth of market value from 31.03.2003 to 31.03.2005

Currently, the POL-AGENT company belongs to the C.Steinweg group from Rotterdam, one of the largest global logistics operators, which has 52 offices in 26 countries on all continents. The group's activities include ship chartering, comprehensive forwarding service, transhipments, processing, packaging, as well as packing and warehousing of all types of cargo.



Pol-Agent operates on the basis of the "Polish General Forwarding Conditions."
Pol-Agent is a member of the Polish Chamber of Forwarding and Logistics and the Polish Shipbroker's Association.

NIP (Tax Id. No.): 852-050-13-27
Regon (National Business Registry Number): 005445824
KRS (National Court Register): 000003246 Regional Court in Szczecin, XVII Economic Department
Initial capital: 90,000 PLN